A MORNING TO DISCOVER SAINT-MALO
8:00 am : This weekend, Saint-Malo is on the programme. Departing from Rennes, is everybody ready? Let's go!
8:45 am : Arrive in Saint-Malo. Already?
9:00 am : Start this day of exploration in Saint-Malo by strolling along the mythical Saint-Malo beach, called Sillon beach, to the inside of the walled city.
9:15 am : Before climbing the ramparts, there's time for a coffee ! But not in just any café, in a veritable institution in Saint-Malo : the "café on the corner of the street at the end of town opposite the port – La Java Café". This is the oldest bistro in Saint-Malo. With its vintage posters and retro dolls, this café is unique. Discover it without fail !
9:35 am : Head to the ramparts for a full tour of these emblematic fortifications of Saint-Malo, covering a distance of 1,754 metres (the walk takes around 45 minutes at a good pace). Discover the remains of Saint-Malo, the privateer city – Bidouane Tower, Bastion de la Hollande – and admire the views of the sea, the town and the port, or Saint-Malo castle.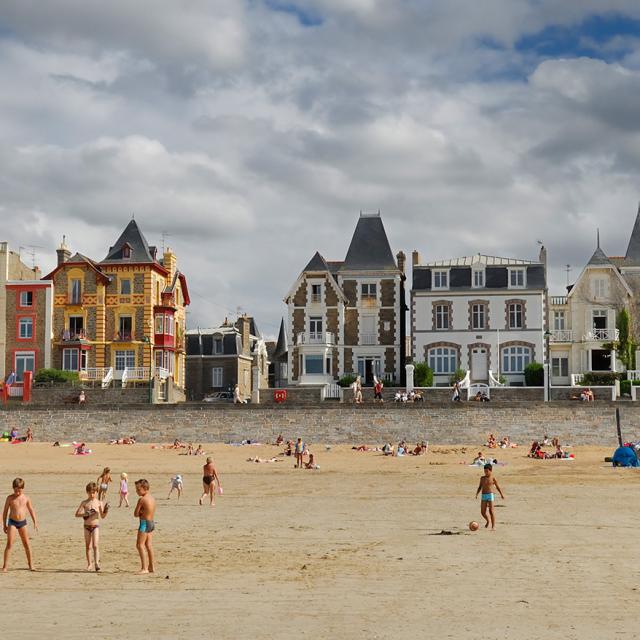 11:00 am : Plunge into the universe of these shipowners from Saint-Malo in the 17th and 18th centuries. Set off to discover the malouinières, country residences where the shipowners enjoyed the peace and quiet, far from the hustle and bustle of the town. The malouinières of Ville Bague or Chipaudière are on the edge of Saint-Malo.
11:00 am alternative programme : Your teenagers might not be very interested in visiting heritage. So why not suggest a tour on a gyropod? Travelling on a Segway in Saint-Malo is so cool! And for grandparents who want to enjoy their grandchildren on their own, the land train is always a success with young children.
Midday : After this activity-filled morning, it's time for lunch. Are you food lovers? Great! Saint-Malo has many good gastronomic restaurants. With delicious crêperies and seafood bistros, among others, there's no shortage of choice! You must try craquelins, a Saint-Malo tradition since 1923, or Bordier butter. Why not have lunch at the bistro "Autour du beurre" at La Fromagée Jean-Yves Bordier. You'll love it. Do you want an original experience? Try out the hotel school restaurant in Saint-Malo.