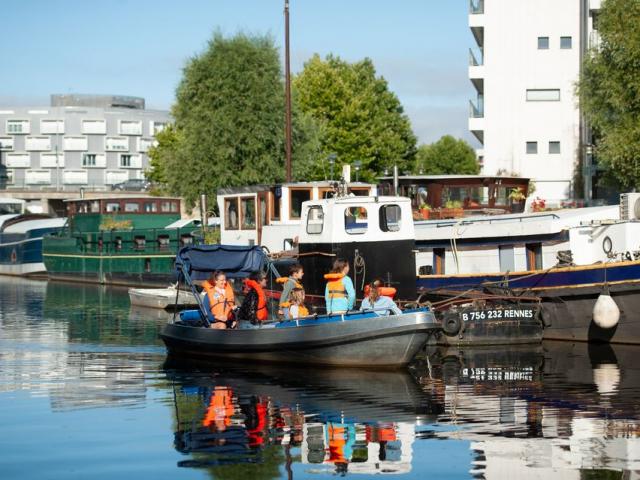 SAIL TO RENNES ON A PLEASURE BOAT
For an introduction to navigation without a permit, why not go for a boat ride for a couple of hours along the River Vilaine and its channels, starting from Rennes. Hire a small electric boat at the heart of the Breton capital for a tranquil river trip!
Up to 5 people (or more depending on the size of the boat) can embark for an hour or a full day. There are 2 boat hire companies to choose from to discover Rennes and its surrounding area from the water :
This is a fun outing for children who will love being in command of little boat for a nautical adventure on the Vilaine.