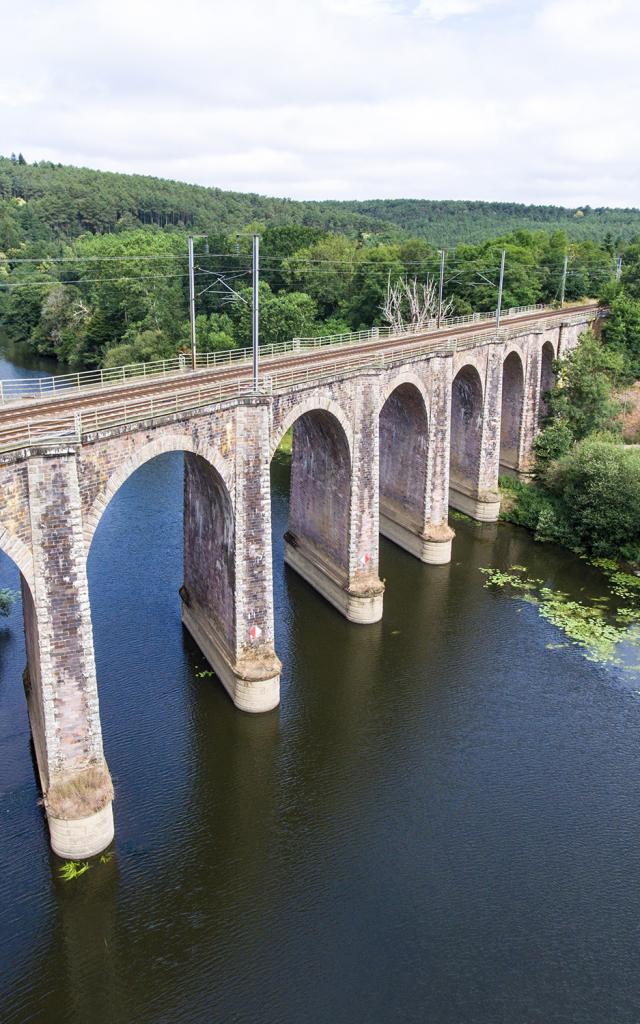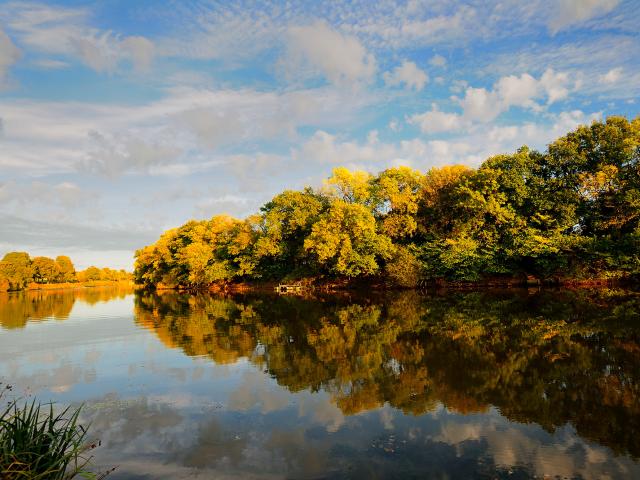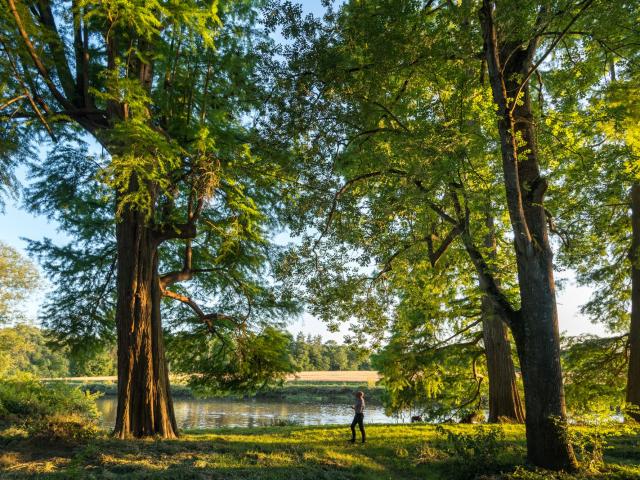 NATURE AT ITS BEST
The Vilaine was one of the first rivers to be canalised in France and offers landscapes of rare beauty, sculpting its bed in one of the oldest geological massifs in France. An adventure in blue and green, sometimes with a wild side: at the site of Corbinières, the watercourse cuts deeply into the sandstone and blue shale; 70 metres higher, the pinewood cliffs are reflected in the river. Protected since 1982, these 770 hectares are home to a wealth of fauna and flora, over which one of the most beautiful viaducts in France spans.
The Gannedel marsh is home to a quantity of bird species; in this universe lined by hillsides and bocage plains and where water lilies, primrose willow, willows and reeds flourish, life abounds.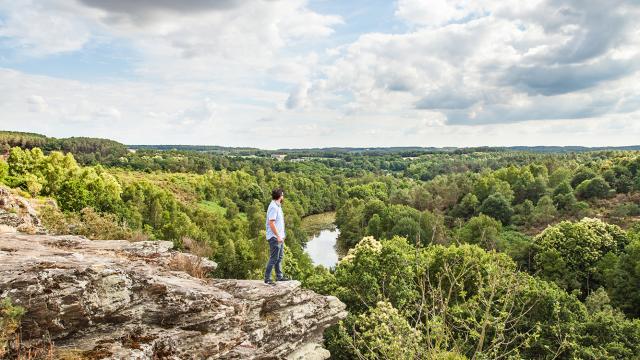 The route accompanies this variety of scenery, suddenly moving away and rising to allow the walker to admire the bocage landscape on the horizon, emerging from the bottom of an emerald vault.
In Saint-Jacques-de-la-Lande, the river seems to scatter and multiply into a multitude of ponds that border its bed, while in Courbe (Bourg-des-Comptes), it becomes a wide loop lined with steep hills and gravel quarries.