LOHÉAC, RURAL HERITAGE COMMUNE
This little village in bloom has a heritage steeped in history. As you stroll around the little streets in the centre of the village, you'll discover pretty houses, manors and inns with richly decorated façades.
Don't miss Saint-André's church, built in 1890 by Arthur Régnault, or the geocaching circuit "Lohéac, c'est aussi" to discover the village in a fun way.
THE MOTOR MUSEUM
Lohéac has one of the finest car museums in France. 15,000 m2 of exhibition space, over 400 vehicles, from the simple 4L to the Ferrari, a model area with 30 slideshows and over 300 scale models evoke over a century of motoring. There is also a presentation of former trades and the 1930s' guingette.
FOOT TO THE FLOOR IN LOHÉAC !
Motor sports fans have a lot of fun here. Race track experiences, driving lessons, karting, quad-biking, etc., are some of the many sports activities linked to motoring. There are competitions too. The most famous is the Rallycross. It takes place the first weekend of September and brings numerous fans together.


The village also organises classic car meetings and a yearly second-hand car sale. Its reputation has crossed the ocean. In the café, a story is passed on, originally told by a local car dealer. At a meeting in Detroit, USA, Elena Ford, the Vice-President of the famous car group and the great-great-granddaughter of the founder, apparently said to him : "Do you know Lohéac?"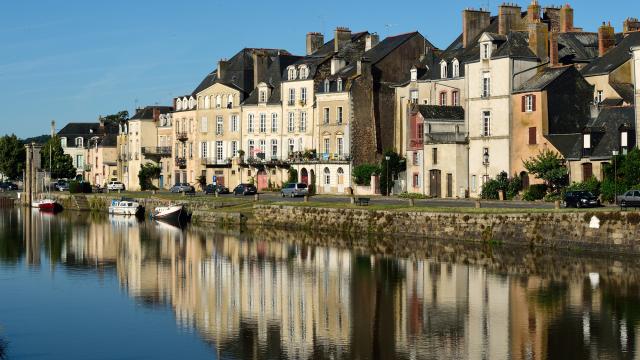 You may also like
Redon and the Vilaine Valley 
In Redon, nature creates exceptionally beautiful scenery, where majestic landscapes, little countryside villages and towns steeped in history intermingle. Redon, at the crossroads of the waterways of Western France with the Nantes-Brest canal and the Channel-Ocean links, was the maritime port of Rennes for a long time. Slow down and travel on the water in the land of 7 rivers.
Other
PICTURESQUE TOWNS AND VILLAGES