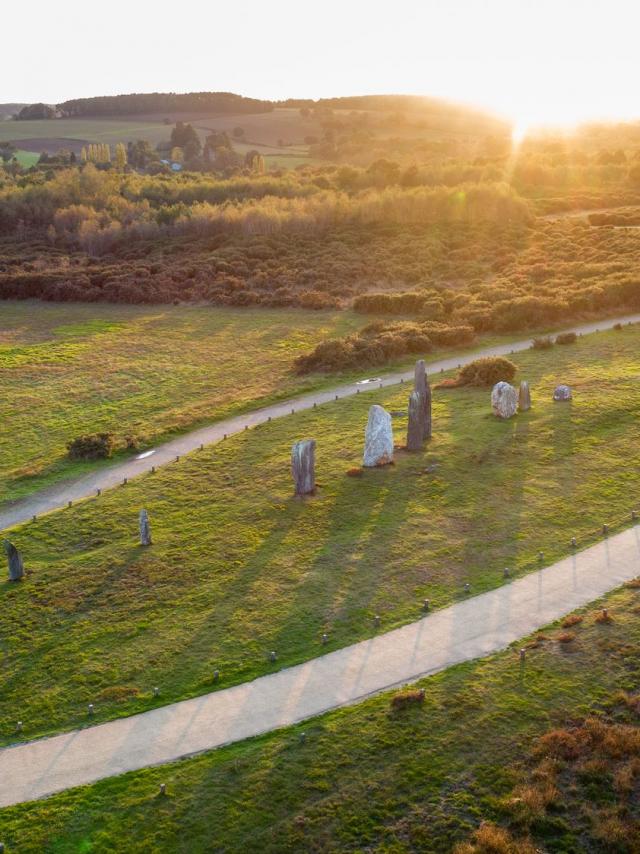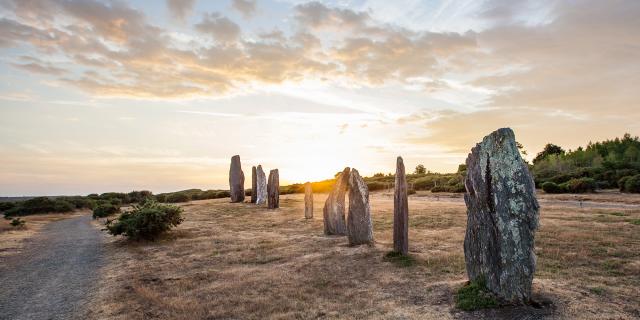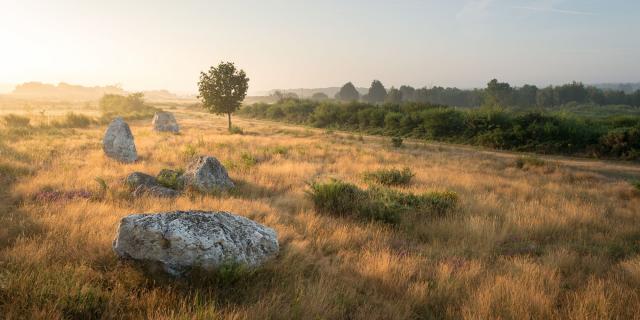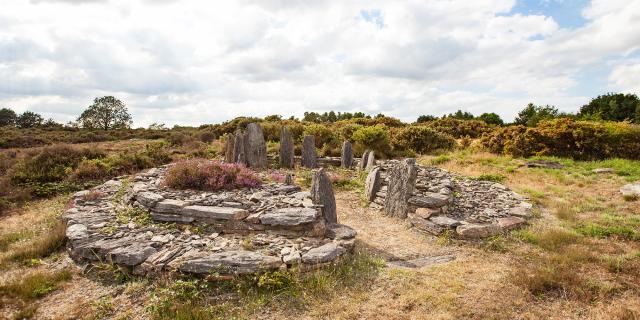 MEGALITHS AND MOORS, A WALK AMONG DOLMENS AND STANDING STONES
At the heart of Pays de Redon, Cojoux and Tréal moors in Saint-Just form an exceptional natural area. It is also one of the most important pre-historic sites in Brittany. Situated on a rocky ridge, it contains a unique range of dolmens and standing stones scattered over 6 km among a landscape of moors and heathers.  The colours change with the season, creating a treat for the eyes!
Plan for 2 to 2 1/2 hours of walking and good shoes.