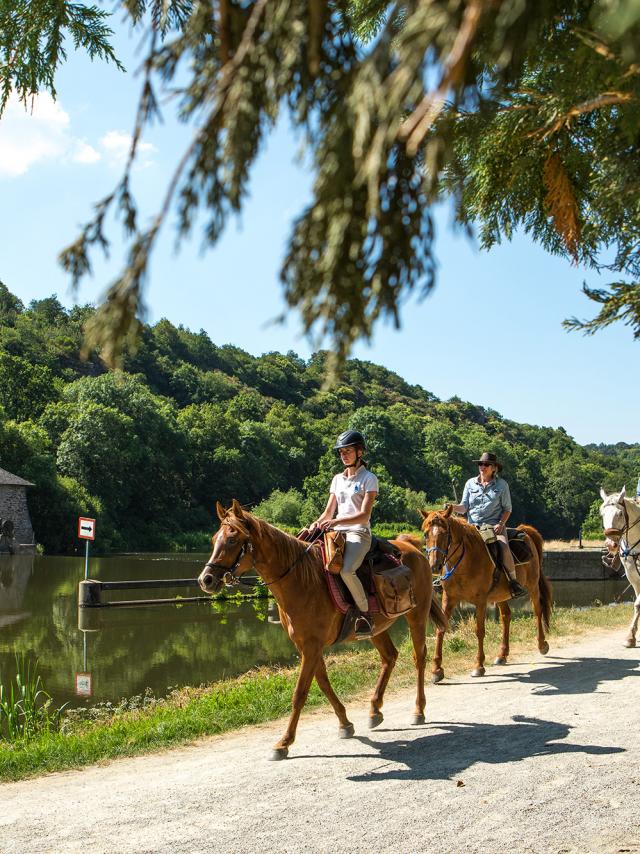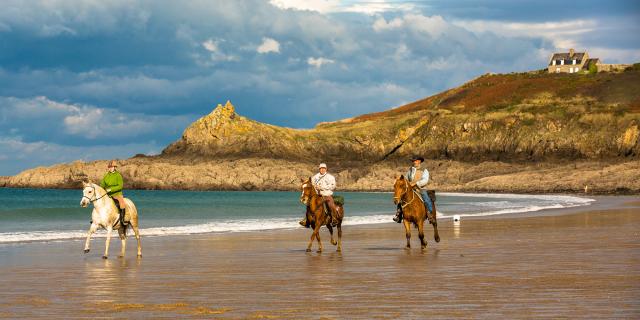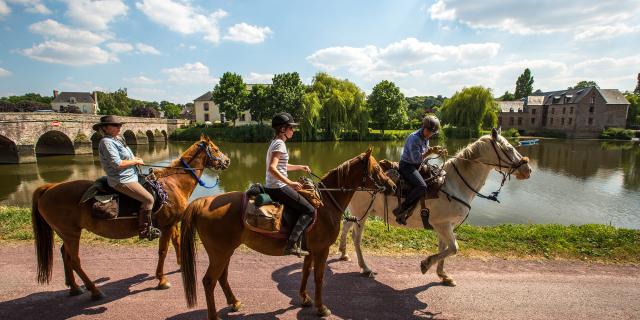 THE ÉQUIBREIZH
This itinerary has been designed to make a tour of Brittany on horseback, passing through the most emblematic Breton tourist sites. On the programme : essential monuments, Small Towns of Character and picturesque little villages, as well as an astonishing variety of landscapes.
The Équibreizh covers 2,600 km in Brittany, including over 1,900 km in Ille-et-Vilaine. Organise your route as you like, on signposted paths suitable for different paces. You can mix up the itinerary at your will! On a practical side, riders and horses can stop at one of the many accommodation providers (Gîtes de France or Accueil Paysan) specialised in welcoming horse-riders (information and advice, box or land for horses, saddle room, etc.).
You can get more information from AACIV.