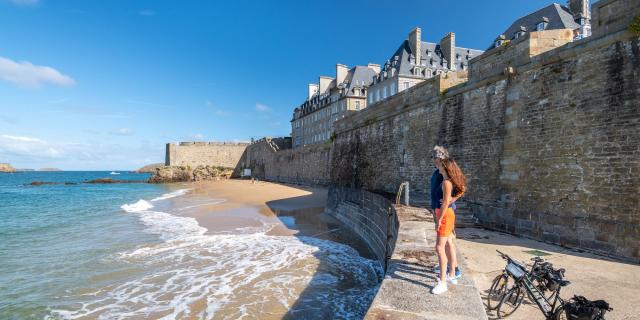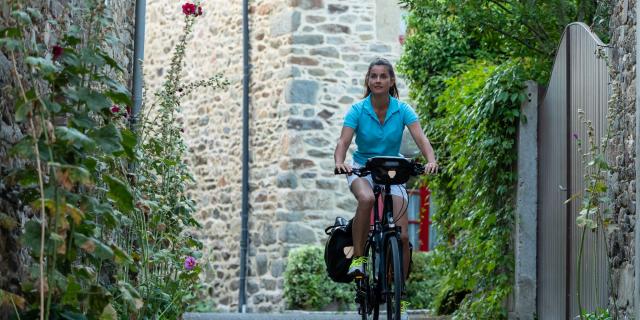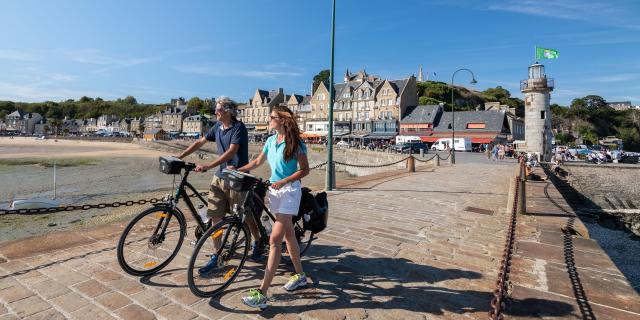 THE VÉLOMARITIME®
Mythical, cultural and gastronomical discoveries punctuate the Vélomaritime® over nearly 1,500 km from The Channel to the North Sea. This new route connects Roscoff in Brittany with Dunkirk on the Belgian border, on the French part of the EuroVélo 4 (EV4) route. All along the coast, it takes in natural sites, historic and cultural heritage and gastronomy.
In Ille-et-Vilaine, the Vélomaritime® meanders along the coast in four steps, crossing the mythical sites of the Emerald Coast : the Bay of Mont-Saint-Michel, Cancale and Pointe du Grouin, Saint-Malo, Saint-Suliac and the Rance valley.
On the programme : nature, heritage, beach and great discoveries.