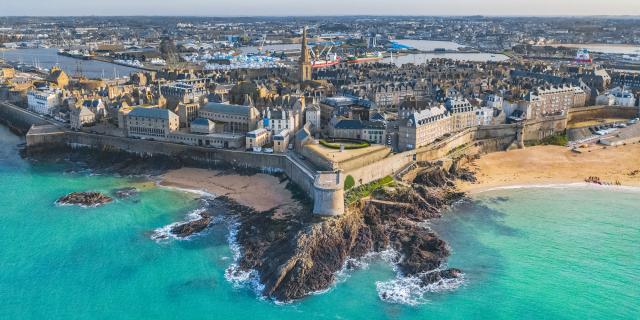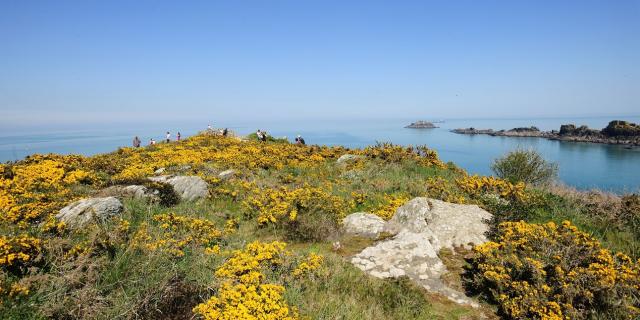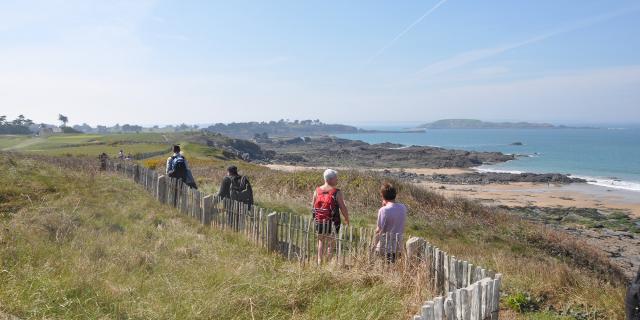 GR® 34, THE CUSTOMS OFFICERS' PATH
This emblematic walking path covers 2,000 km of the Breton coastline. It was used until the early 20th century by customs officers to keep watch over the coast. Today it is the most maritime of the Grande Randonnée paths in France.
In Ille-et-Vilaine, it offers exceptional viewpoints : the Emerald Coast with its fine sandy beaches and steep cliffs, the Rance estuary, the Bay of Mont-Saint-Michel and the Dol marshes with their lush bocage.
A little tip : plan for 5 steps of 24 km each on average per day for this part of the GR®34.