A PARTICULAR ATMOSPHERE
Combourg is nestled on the edge of Lake Tranquille, which offers a wonderful view of the majestic castle that dominates the town. There is a peaceful atmosphere around the lake. With lily pads, ducks and reflections of the castle in the water, this is the ideal spot for your first encounter with Combourg.
In addition to visiting Combourg castle, take time to stroll around the streets, in particular the main street where you will find numerous shops and restaurants. You can admire the noble granite houses and the half-timbered façades which bear witness to a medieval past.
Don't forget to visit Notre Dame church. Nicknamed "Cathedral Church" due to its monumental appearance, its initial vocation was to rival with Dol-de-Bretagne cathedral. You'll be impressed with its elaborate stained-glass windows.
IN THE FOOTSTEPS OF CHATEAUBRIAND
Combourg owes its nickname as the "cradle of romanticism" to the writer and poet François-René de Chateaubriand who lived there from 1777. The town is infused with his spirit.
There is a literary trail along Lake Tranquille where explanatory signs trace the youth of the writer, who was the precursor of French Romanticism.


Lake Tranquille is a peaceful and romantic place. Perfect for nature walks. The access via a jetty further enhances the charm of the place.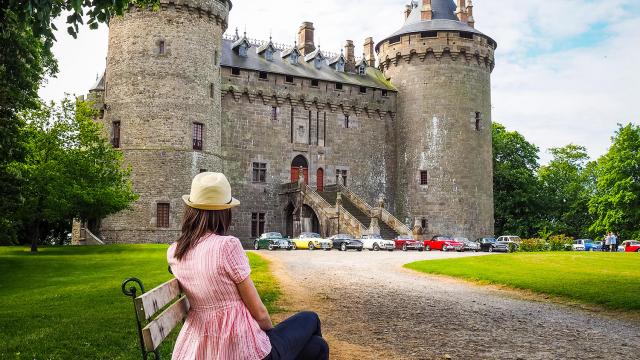 You may also like…
Château de Combourg, the place that inspired Chateaubriand
Château de Combourg, nestled among the trees, is where Chateaubriand spent the majority of his childhood. Set off in his footsteps. The special atmosphere that emanates from this sublime and majestic 11th-century castle is bound to charm you.