CHÂTEAU DE COMBOURG
Château de Combourg, the emblem of the territory, is where the writer François-René de Châteaubriand grew up, who went on to start the "romanticism" literary movement. The inside of the castle can be visited on a guided tour.
THE SITE OF 11 LOCKS: EXCEPTIONAL !
Choose the right angle to enjoy this incredible sight: a lock every 200 m. The eleven locks, which are still manually operated, allow pleasure boats to cross a vertical drop of 27 m. Then, take a stroll or bike ride on the Ille-et-Rance towpath.
CHÂTEAU DE MONTMURAN
The medieval castle of Montmuran, in Les Iffs commune, south of Romantic Brittany, opens to the public in the summer. Built between the 12th and 15th centuries, it still has two medieval drawbridges in working order.
LES ÉTANGS DU CANAL
Les Etangs du Canal in the communes of Hédé-Bazouges and Dingé is a Natura 2000 site. This means a sensitive natural area to be protected.


If you like castles, you should enjoy Combourg. This small town of character and charm is 35 minutes from Rennes, Saint-Malo and Mont-Saint-Michel. Offering heritage sites, strolls around the little streets and around the lake, Combourg is a lovely stop on any trip in Romantic Brittany.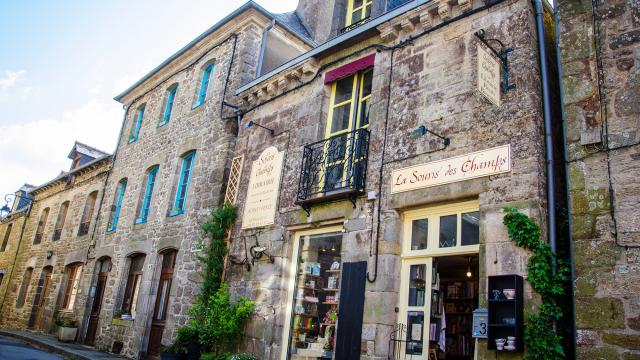 You may also like
Bécherel, a book town
Do you want a break where time stands still? Bécherel is a small town of character. Awarded the title of Book Town® in 1989, Bécherel is home to numerous book shops, art galleries, craft and calligraphy workshops, etc. Less than 30 minutes from Rennes, Bécherel offers a mix of heritage, culture and art de vivre. The perfect town for reading!