Remarkable site
SAINT-SULIAC
STROLL AMONG THE "RUETTES"
The name of Saint-Suliac comes from the evangelist monk who founded the town in the 6th century. The narrow streets, called "ruettes", can only be visited on foot. Come and discover the many curiosities, such as the houses with arched doors, the windows with lintels, the thatched roofs or the fishing nets hanging on the walls of the houses. Below the village, don't miss the charming port where boats rest peacefully.
Several information panels in the village offer a presentation full of anecdotes and enhanced with ancient illustrations.
THE ENIGMATIC REMAINS OF A VIKING CAMP
When you climb up to Mont Garrot, which culminates at a height of 73 metres above Saint-Suliac, at low tide in particular you will be able to see stone foundations emerging not far from the bank. Although there is no concrete proof, this is thought to be an old Viking camp that would have welcomed longships. Now protected by silt, the Viking camp has been taken over by nature.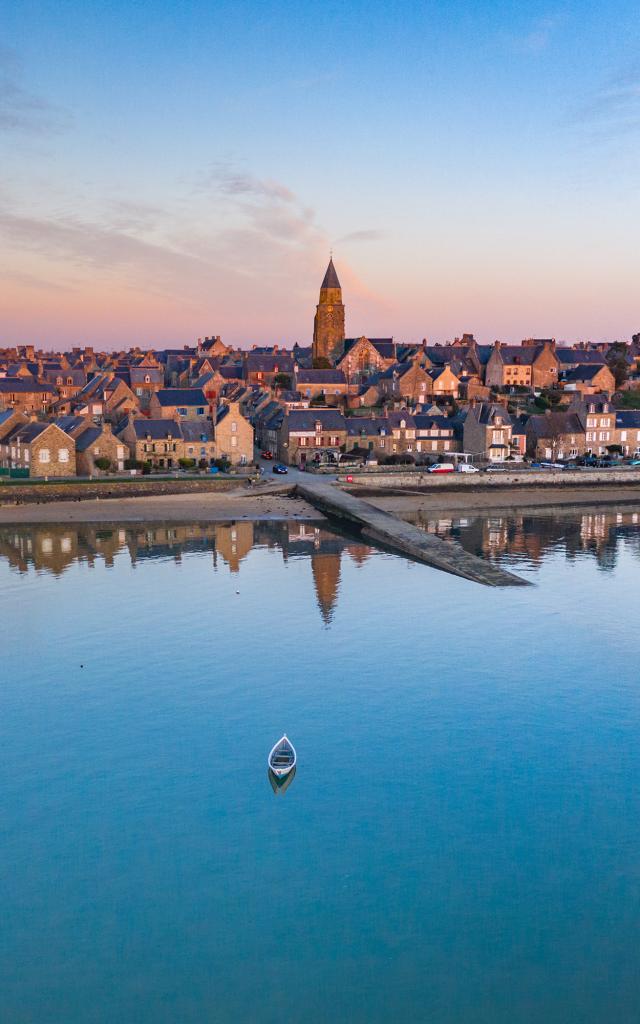 Saint-Suliac is a real gem. Here, like in most Breton villages, stones are legion and forge the character of this beautiful region.  The village has antiquated and peaceful charm that works its magic!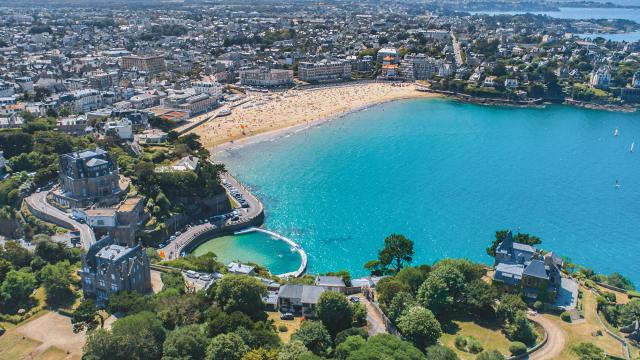 You may also like
Dinard, the elegant
Dinard, a seaside resort on the Emerald Coast, is marked by the Belle Époque and its British influences. With its 407 listed villas, its charm is timeless and very chic.