SPECTACULAR LANDSCAPES
Abundant nature, exceptionally rich heritage and constantly changing landscapes due to spectacular tides: come and discover the Emerald Coast. Saint-Malo, city of sailors and great navigators, and the elegant Dinard will give you a warm welcome.
Twice a day, the bay of Saint-Malo and Dinard turns into a vast natural theatre and offers you the spectacle of the biggest tides in Europe. As it ebbs, the water reveals an immense expanse of sand, uncovering numerous shellfish and providing the ideal opportunity to take in a gulp of fresh salty air as you collect them.
SUPERB BEACHES
A succession of fine sandy beaches in the prestigious seaside resorts of Saint-Briac, Saint-Lunaire, Dinard, Saint-Malo or Saint-Coulomb punctuates the coast. Pure water and an invigorating climate are an invitation to swim.
During your trip, enjoy the beauty of the banks of the Rance with tide mills, fisheries, impressive mansion houses and delightful little fishing villages, such as Saint-Suliac labelled one of the "Most Beautiful Villages of France".
THALASSO IN BRITTANY
Do you need an energy boost? Let yourself be tempted by a discovery weekend or a health stay. Making the most of the virtues of the sea, thalassotherapy will offer you all the well-being formulas that your mind and body desire. Known for the quality of its marine environment and the value of the treatments it offers, Ille-et-Vilaine holds the secrets for a healthy body. Discover them at Thalassa Sea & Spa in Dinard or Saint-Malo with the Thermes Marins.
GENEROUS GASTRONOMY
Food lovers know that the gastronomical heritage of Ille-et-Vilaine is vast. The wealth of its land offers many resources with which to create a cuisine that combines quality products and tasty recipes. Here, chefs are never lacking in inspiration to satisfy you.




If there was one thing we weren't expecting, it's the natural beauty of the beaches on the Emerald Coast!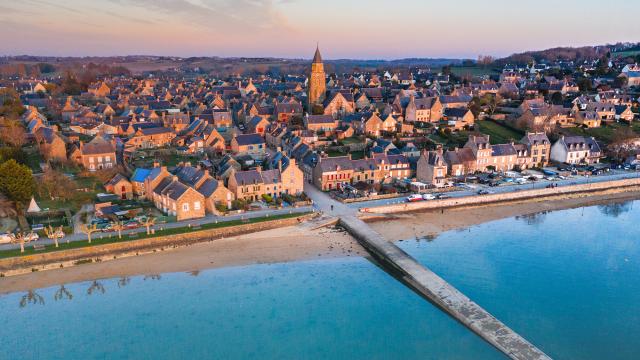 You may also like
Saint‑Suliac, the authentic
Thanks to the protection of its heritage, Saint-Suliac, a former fishing village on the Rance estuary, was elected one of the "Most Beautiful Villages of France" and is definitely worth a visit!