SATURDAY
9.00: A gentle start to the day
The day is just beginning and your aim is to switch off and unwind, so no need to rush. Take your time and breathe deeply ! Let's begin at the Jardins de la Ballue, recognised as one of the finest gardens in France and Europe. Lose yourself in its maze of beautiful flower beds and living sculptures. A wonderful timeless experience orchestrated by the art of topiary… Just a moment, isn't that the White Rabbit with his pocket watch over there? He must be hurrying to the Musée de l'Horlogerie (Clock Museum) in Fougères to discover lots of little secrets about clock-making.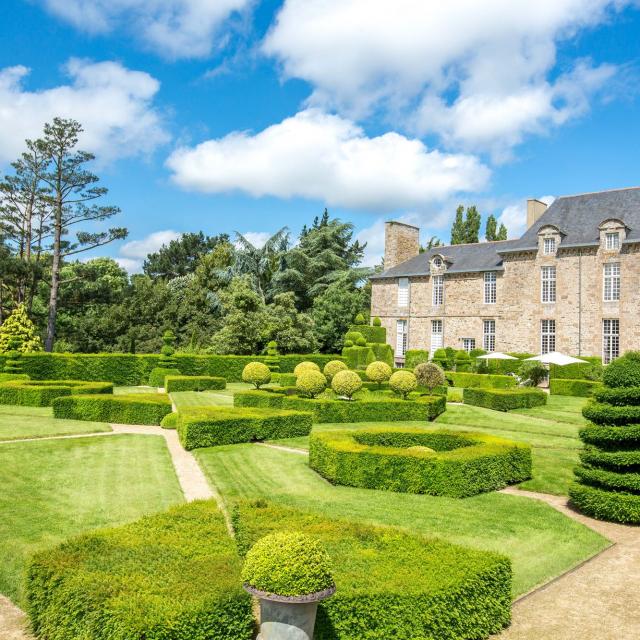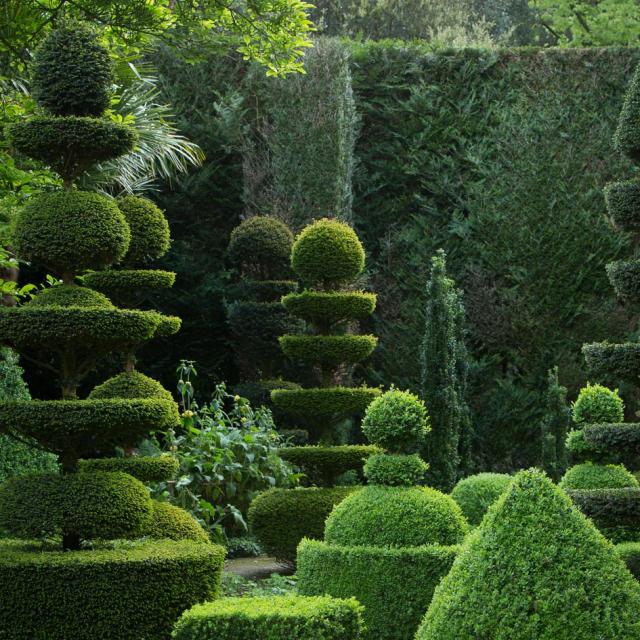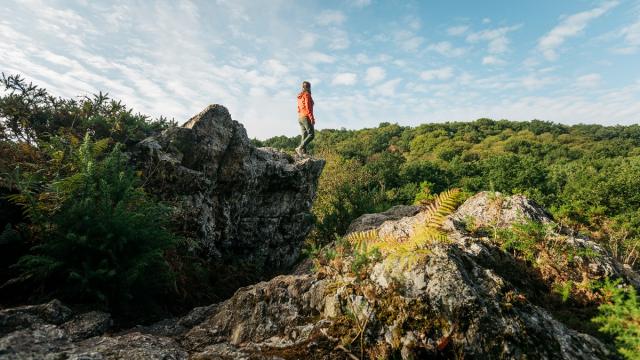 And if you have time, head for the Roches du Saut-Roland, a nature conservation area, great for a walk, where you may catch a glimpse of some rare species of wildlife including wavy hair grass, the lesser horseshoe bat, whiskered bat and Daubenton's bat).
Legend has it that Roland, Prefect of the Brittany Marches and Charlemagne's nephew, was on his way home after fighting against the Saracens and rode through this area in three leaps. He dedicated his first two jumps to God and the Virgin Mary and negotiated them without a hitch. However, the third jump, dedicated to his wife, proved fatal and Roland fell to the bottom of the ravine. Maybe he should have taken a little more time!
12.00: Recharge your batteries in the shadow of the ramparts
The area has an excellent choice of good restaurants, starting with Haute Sève, in Fougères, which offers menus of local fish and meat. The latest Larcher establishment, La Maison du Sarrasin, has a creperie and a fine food shop under the same roof. It has a simple, straightforward menu based on local mainly organic produce and a superb view. Finally, if you are near Maen Roch, make sure you stop off at Le Surcouf restaurant which backs onto the Hôtel Le Lion d'Or, a historic coaching inn classed as one of the oldest inns in France.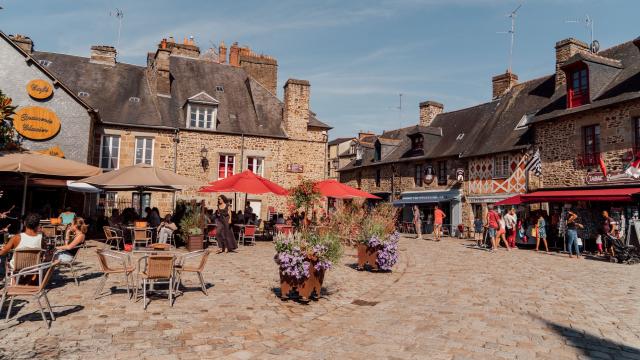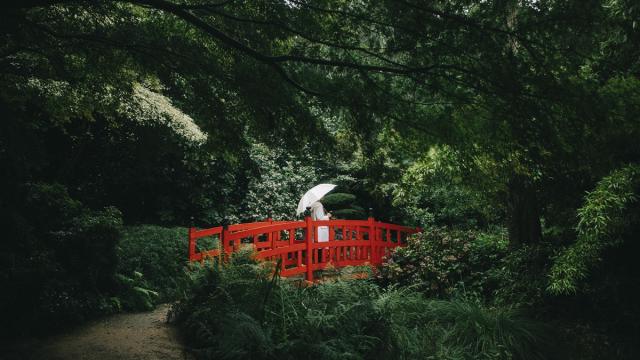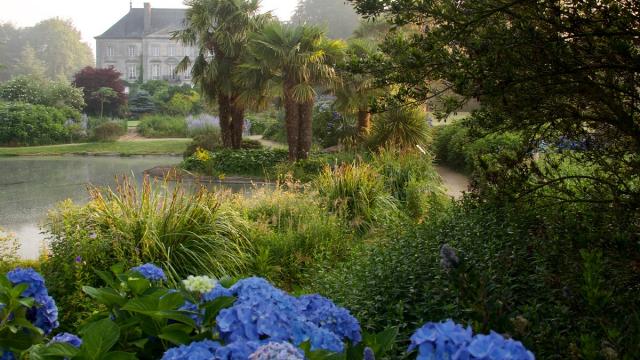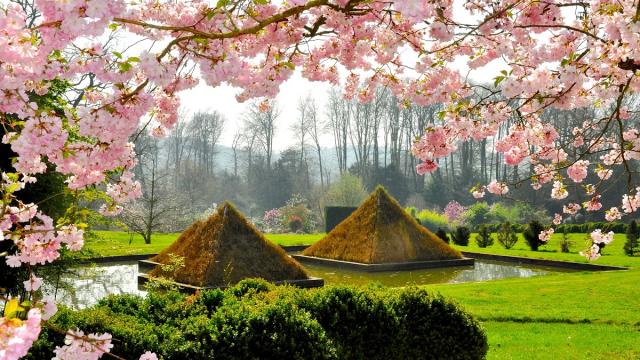 14.00: 24 different gardens
The Parc Botanique de Haute Bretagne is a wonderfully romantic place for a stroll. Situated north-west of Fougères, it is a living patchwork of twenty different gardens ranging from the land of A Thousand and One Nights to the City of Cnossos and Poets' Valley. An enchanting sensory experience.
Children can run through the mazes in search of the Minotaur and avoid being eaten by a carnivorous plant in the prehistoric garden!
Don't forget to visit the Renaissance-style Château du Rocher Portail at Maen-Roch which is now open to the public. Take the opportunity to discover one of the largest and most majestic châteaux in western France and the history of its owner, Gilles Ruellan, grand financier and close friend of Henri IV, Marie de Medici and Richelieu. Everything inside is authentic : the cellars, attics, servants' quarters, etc. A genuine journey back in time.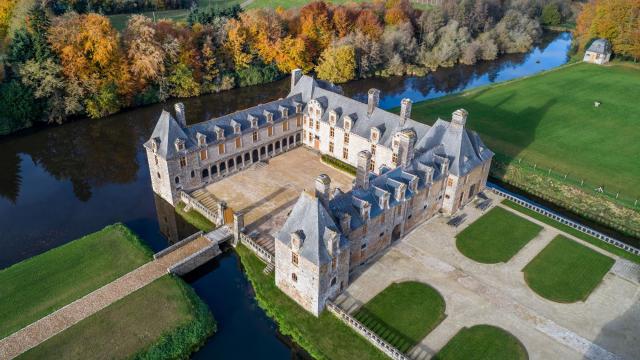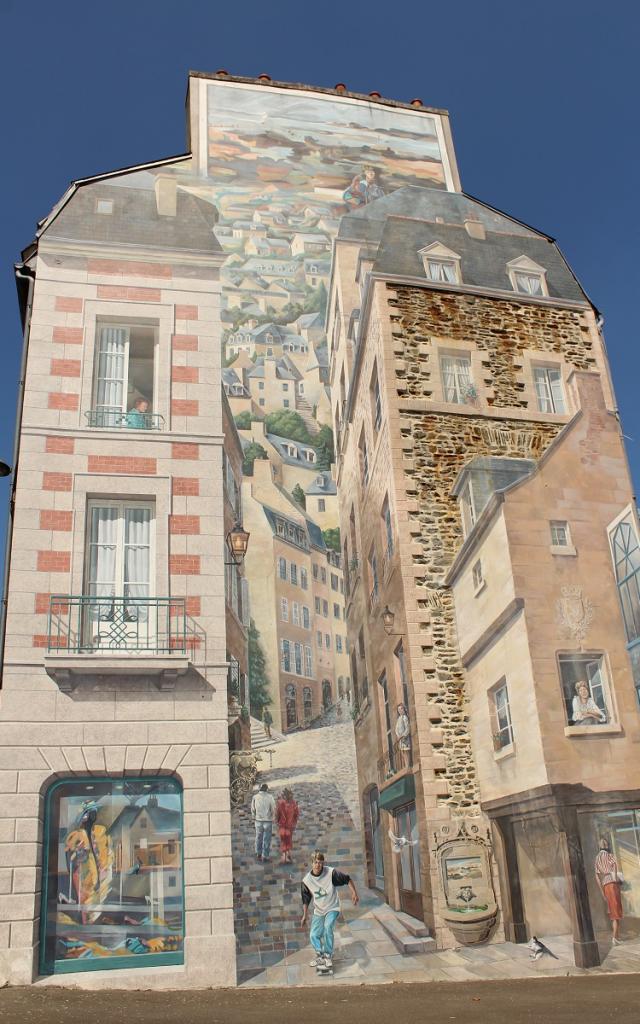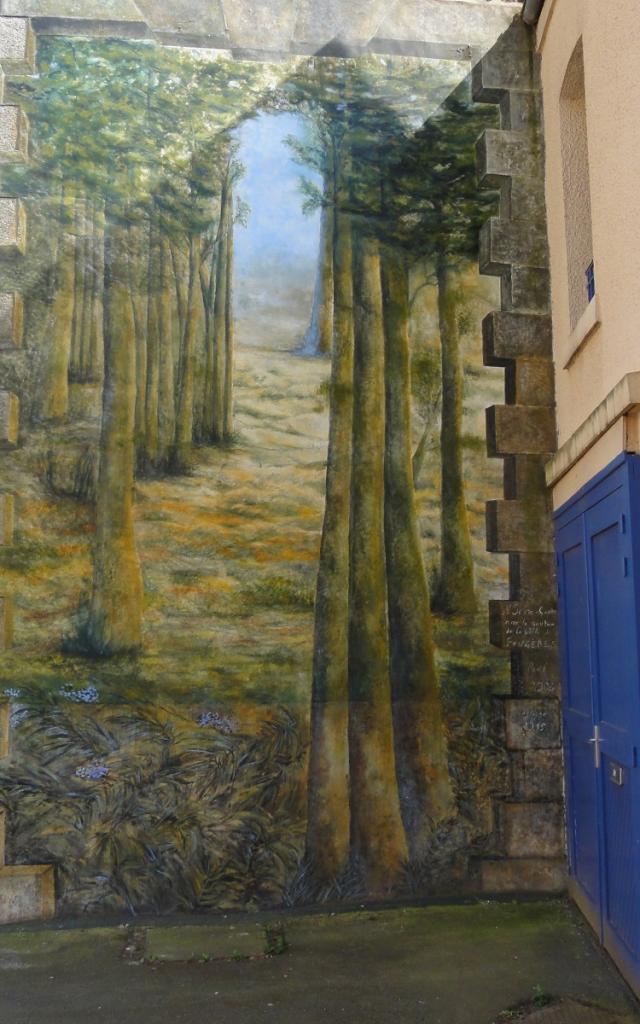 If you have some time to spare, see if you can spot the trompe l'oeil-style walls in Fougères. If I remember rightly, there are 4…or is it 5 ? Have fun !
22.00: Two nights, two different settings
Option number one: a night on the ramparts. Le Mercier de Montigny (B&B) is a mansion dating from 1790 where time has stood still. What's more, it overlooks the medieval castle, the Lower Town and the valley so it has uninterrupted views of the castle, market place and belfry. Option number two : Ecolodges at the Domaine du Bois-Guy which have Scandinavian-style luxury bedrooms at the heart of the estate grounds.