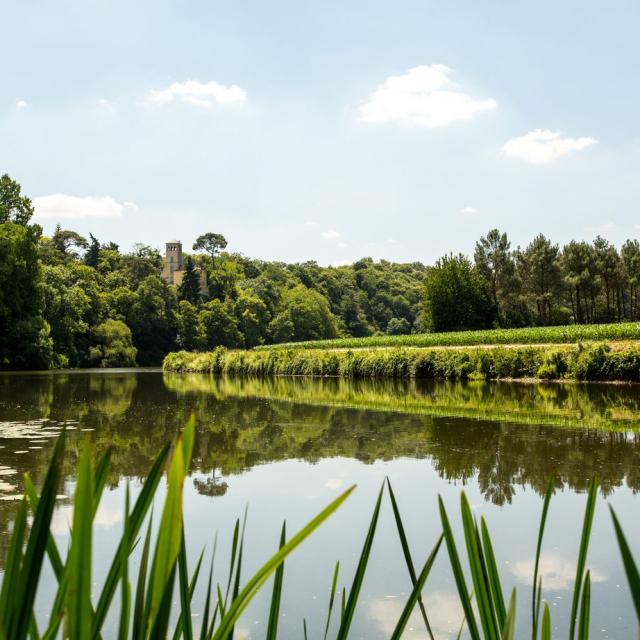 A RIVER RUNS THROUGH IT…
The adventure starts in Port de Roche, a stop on the Vilaine river, a few kilometres from Sainte-Anne-sur-Vilaine. Here you will discover one of the most beautiful bridges on the river. Built for the Paris World Fair at the end of the 19th century, it was taken apart and rebuilt here, in Port de Roche. It even has the initials of Napoleon III and his wife, the empress Eugenie. There is treasure hiding nearby.
THE SITE OF CORBINIÈRES
Then take the Vilaine valley tourist circuit to Guipry-Messac. There, the landscape will amaze you. On the site of Corbinières, the Vilaine cuts deeply through the ground amidst large wooded areas. An astonishing railway viaduct with oblique arches spans the river. It's simply beautiful! Somewhere, there is another treasure to uncover…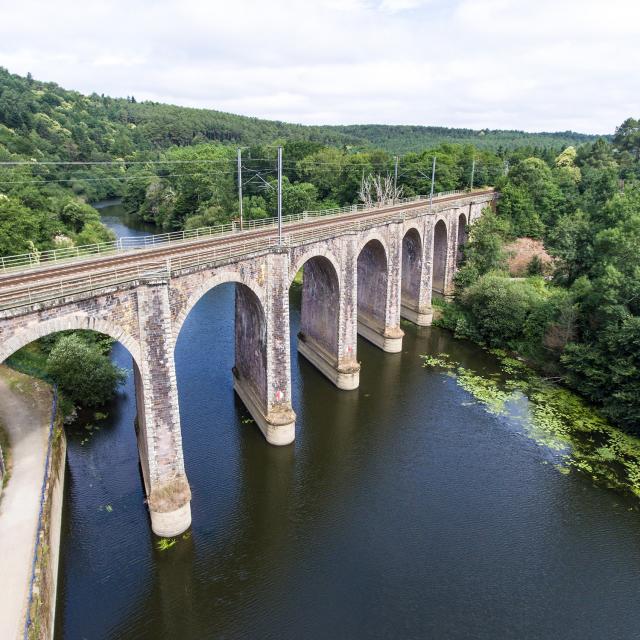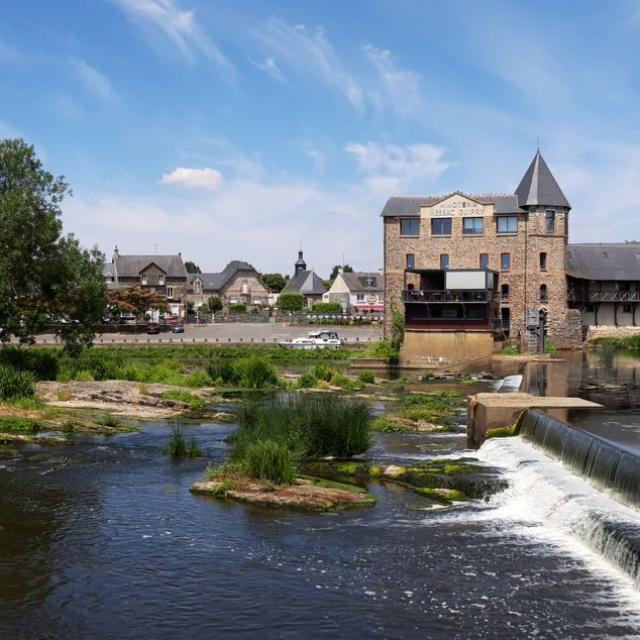 GUIPRY-MESSAC
The towpath runs through serene natural landscapes as far as Guipry-Messac. On the way, stop at Mâlon lock. The lock-keeper's house is worth a detour and the kind lock-keeper is happy to help geocachers in distress. It would seem that there is also a treasure at the bottom of a little chapel. Can you find it?
In Guipry-Messac, take time to discover the port and the history of the salt workers. The quays here still seem to resonate with the cries of the boatmen in search of treasure. A bridge too far perhaps… It's the opportunity for a well-deserved break.